We are searching for:
Healthy women or men,
Between the age of 18 and 55,
Who have very very light , light or moderate light skin tone especially on the back,
Who have no sun reaction (allergy to the sun),
Who do not have a large tattoo on the back area.
If you fit this description, you would certainly be qualified for the next studies on sunscreen products.
To evaluate the performance of the sunscreen products, we apply them on your back which will be exposed to a light source similar to the sun, and then, we measure if the product protect your skin effectively against sunburns (redness).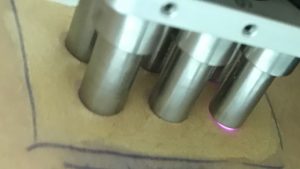 Number of visits for preselection: 1
Duration: 10 minutes
Compensation: None but it will allow you to be qualified for future studies!
For more information, please contact us at 514-343-0001.